Quality & Information

International Food Standard

Barnstorfer Geflügelschlachterei Menge Gmbh is certified in accordance with the International Food Standard (IFS), which is monitored via regular checks carried out by independent auditors.

Storage

In 1999, we constructed a modern deep freeze facility in order to guarantee the quality of our products even over long storage periods. This facility is equipped with automatic high rack shelving and has a capacity of 3,000 tonnes.

Certificate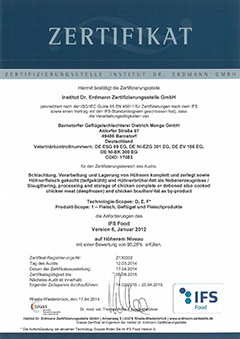 Organic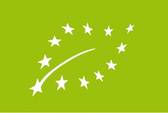 DE-ÖKO-005
EU Agriculture
Barnstorfer Ge­flü­gel­schlachterei Menge has been approved for the production of organic production since 2001. This allows the iden­ti­fi­cation of these pro­ducts with the organic seal of quality.